Nightstand SOMNIO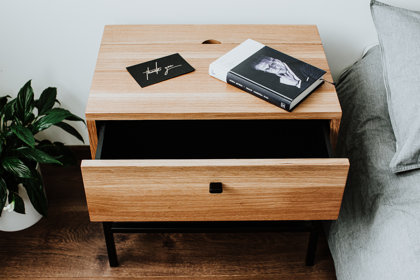 Nightstand MESILLA
ORDER EXECUTION

After placing the order and payment, the product is made within 1 to 8 weeks, different for each product (specified in the product descriptions).
CUSTOMIZATION OF PRODUCTS

The product descriptions indicate their customization options - if necessary, please specify them in the free text box in checkout.
Feel free to contact us for other special customization options!
ORDER DELIVERY
Please notice that shipping costs are not included in the product price. Delivery is calculated in the checkout, and it depends on your order volume and delivery address.
Delivery is made by courier companies as: UPS, FedEx, TNT. Delivery to Europe takes 4-7 business days. Delivery to USA, Canada takes 2-5 business days (express shipping). We also ship worldwide.